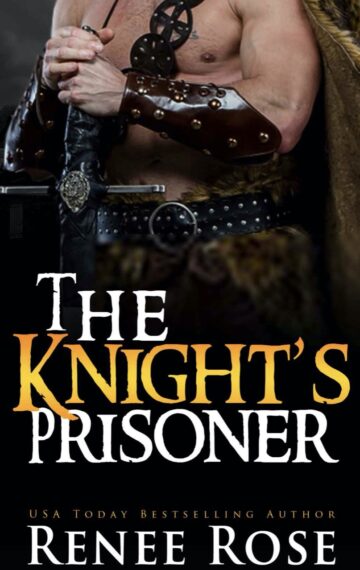 $2.99
Publisher:

Stormy Night Publications

Published:

December 14, 2012
Amazon
Barnes and Noble
Blushing Books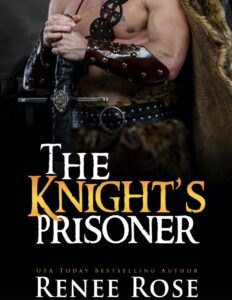 A TAVERN WENCH. THE SCARRED KNIGHT WHO CAPTURES HER.
Danewyn, a tavern prostitute, has always been cursed with the Sight—the ability to see into the unknown. It is a trait she has learned to keep hidden from others, but a moment of anger finds her blurting out a prediction about the Red Fox, the rightful king of Briton. Unfortunately, her prediction is overheard by one of the Red Fox's men, putting her in grave danger.
Captured and carried off for questioning, she finds herself prisoner to Sir Ferrum, an enormous knight who bears the scars of an old injury upon his face. She finds Sir Ferrum to be firm and unyielding, but his treatment of her also reveals a gentleness which she has difficulty reconciling with his harsh discipline. To her dismay, her feelings for him continue to grow, and Dani must decide whether to continue her plans for escape or accept her new role as Sir Ferrum's woman and Seer to the Red Fox.
Publisher's Note: The Knight's Prisoner is an erotic romance novel that includes both consensual and non-consensual spankings, anal play, exhibitionism, graphic sexual scenes, and more. If such material offends you, please don't buy this book.
"The Knight's Prisoner is an extremely scorching novel of sweeping romance and bitter betrayal. It is a novel that will grab a reader from the start and never let go. …I truly enjoyed reading and I have no doubt at all it will be a novel that will be cherished for years." – Night Owl Erotica Reviews
"Another amazing story by Renee Rose. Five stars hands down for the plot, interaction, and originality." – Adaline Raine, author of Marked by the Alpha
"A fantastic story, with adventure, romance, growth beyond imperfections, eroticism and lots of spankings. Danewyn and Sir Ferrum– a village prostitute, and a Knight. One with a scarred heart, another with a scarred face–both with the strength to take on a King." –Spanking Romance Reviews
Related