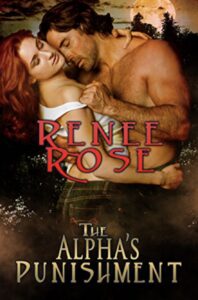 It started with a small deception…
Now, five long months later, Ashley's alpha shifter fiancé still thinks they've been trying to conceive a baby when she's secretly been taking the pill the whole time. When he finds out, there's going to be hell to pay, and that means a thorough, humiliating punishment and a bottom which will soon be sore both inside and out.
The characters from Renee Rose's hot shifter romance The Alpha's Hunger return in a short story with plenty of firm-handed spanking and hard, dominant lovemaking.
Publisher's Note: The Alpha's Punishment includes spankings and sexual scenes. If such material offends you, please don't buy this book.
Related