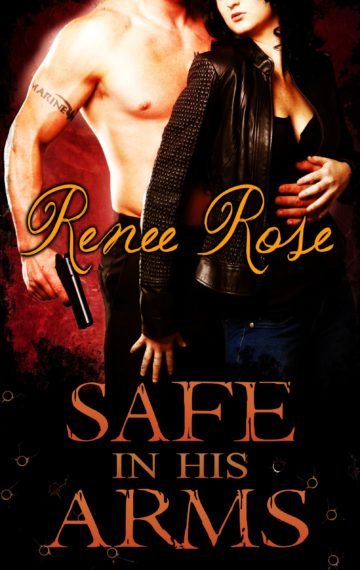 $4.95
Publisher:

Stormy Night Publications

Published:

December 4, 2013
Amazon
Barnes and Noble
All Romance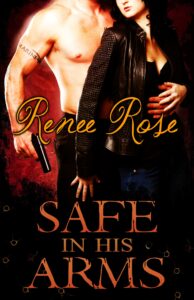 Everything she knew about him was a lie.
The sexy Marine fulfilled Becca's every fantasy of being tied up, spanked and dominated… for a weekend. The fling came to an end, Zac went off to war and died for his country, and Becca learned she carried a child who would be born without a father. Seven years later, Becca's done her best to forget about Zac…until she finds him alive in her kitchen, locked in mortal combat with her son's nanny.
Like all Black Ops agents, Zac doesn't exist in any government record. His life is a series of deadly missions, and relationships of any kind are unsanctioned. But he keeps one secret. He watches over Becca, the beautiful daughter of a rogue agent, and Parker, the six-year-old boy he fathered that fateful weekend. When he spots a known assassin in their apartment posing as a nanny, he's forced to reveal himself and take them to safety… whether Becca likes it or not.
While Becca may have enjoyed his dominance once, bending her to his will again may not be quite so easy. He is determined to keep her safe, however, and if punishment is required, he is more than willing to oblige. Having Becca under his control rekindles more than his passion, though; even when the immediate danger has passed, he finds it much more difficult to "ghost out" on his family again. Must he resign himself to protecting those he loves from afar, or can he find a way to be the man Becca needs and longs for, the man who is worthy of her submission and her love?
Publisher's Note: Safe in His Arms is an erotic romance novel that includes both spankings and sexual scenes. If such material offends you, please don't buy this book.
"It's action-packed, suspenseful, and it has steaming hot romance and hot as hell spanking. It was a quick read but one that when I started reading I didn't want to put it down." ~The Romance Reviews
"It was unique and beautiful as the book explored the dynamics of domestic discipline. The author smoothly used the conversations to explain dd to those unfamiliar with the lifestyle but eased it in enough so as not to feel like a user's manual." ~Guilty Indulgence Book Club
"I have yet to read a book by Renee Rose that I didn't completely devour. Safe In His Arms is an exceptional spanking romance novel that contains just the right amount of suspense, passion, mystery, sex, and of course spanking." ~Bottoms Up Book Reviews
"For an exciting ride, inside the bedroom and out, I wholeheartedly recommend Safe in His Arms. Five Stars, three wet panties." ~Spanking Romance Reviews
"Another solid domestic discipline, spanking read from Ms. Rose! I definitely recommend this one!" ~Denise L Wyant, author of Latin Heat and Tumbling in Time
Related