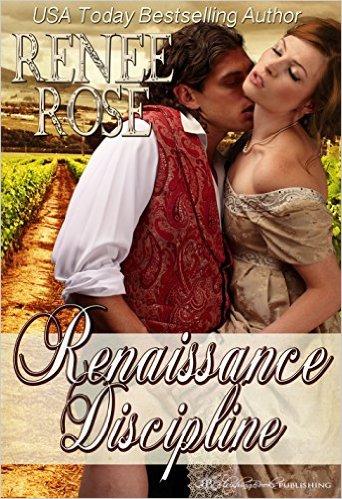 $4.99
Publisher:

Blushing Books

Published:

May 30, 2016
Amazon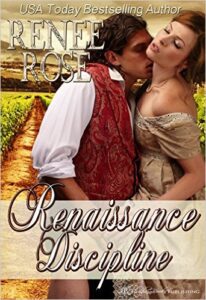 Two naughty redheads, a firm-handed Count and his steward…
A pair of USA Today bestselling author Renee Rose's first delightful historicals are now available as a "twinset."
Loving Lucia
The Count of Parma had no interest in taking a new wife–his passion was reserved `for his fledgling winery. But when Italy's leading wine maker, Don Edoardo Dante, offers him funds with which to improve his vineyards, he cannot refuse, even though the offer comes in the form of a dowry. When he makes Dante's red-headed daughter Lucia a Countess, Marco never suspects that he might actually grow to care about his lovely young wife.
Passionate and eager to please, Lucia must navigate her new role as Countess to a husband who holds her at arms' length. When the Count becomes guardian to her twin sister as well, things heat up. Tested by trials, betrayals, and jealousy, Lucia and Marco must find their way together and often the quickest route is with her bent over his knee for a bare bottom spanking. Will her wholehearted submission and love be enough to break down her husband's resistance and win his heart?
Courting Celia
Celia Dante is notorious for her headstrong ways and getting into mischief. This time, she's out to seduce Tomi, her brother-in-law's handsome steward and the man she cut her teeth flirting with as a young girl. But in addition to losing her virginity to the rakish Duke of Tuscany, her colorful past includes joining her twin sister and brother-in-law in their bed, a fact Tomi has a hard time swallowing.
When Tomi seems to reject her, Celia's pride spurs her to set herself against him, in spite of the fact that he does not hesitate to pull her over his knee for a sound spanking. As her spirited actions escalate, Tomi must decide whether he's willing to put aside his jealousy and fully take her in hand, or whether he will let her go and leave Parma forever.
Publisher's Note: These stories contain graphic sexual scenes including threesomes, spankings, and domestic discipline in a historical setting. If such material offends you, please do not buy this book!
"There is something engaging and charming about this historical spanking romance/domestic discipline novel that kept me turning pages." ~USA Today Bestselling Author Cara Bristol
"Renee Rose pushes boundaries with "Loving Lucia" that will initially shock and ultimately excite the reader." ~Bottoms Up Book Review
"Courting Celia is an intriguing book. It sucks you in right from the first page." ~Patty Devlin, Author of Mail Order Switch
Related